4 Bed 2 Bath: 45 Leverett Road Amherst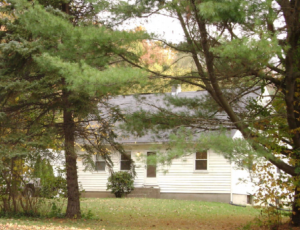 Rent: $2,300./Month
Available: Not currently available
This is a great single family home in North Amherst, North of Cushman Market, and a short way from Puffer's Pond. This four bedroom home has two full bathrooms, plenty of parking and a nice yard to enjoy the Spring, Summer and Fall. The rent for this home is $2,300 a month. It has a washer and dryer onsite.
4 Bedrooms
2 Bathrooms
Washer and Dryer on site
Fire-pit
2.6 miles to the University of Massachusetts
A half a mile to Puffer's Pond
Close to Cushman Market
Minutes away from downtown Amherst
Contact us at (413) 687-7582 or email tom@crossmanproperties.com to set up an appointment to view this property.